SEPANG TEST: VINALES FASTEST DAY TWO!
Monster Energy Yamaha looks positive to charge for the title as Maverick Viñales enjoyed a positive second day of testing at the Sepang International Circuit by clocking the fastest time despite the soaring hot track conditions, with a stunning 1'58.897s on his penultimate lap of the test. He signed off the day at the top of the timesheets with a 0.527s margin to his closest rival, Team Suzuki Estar, Alex Rins.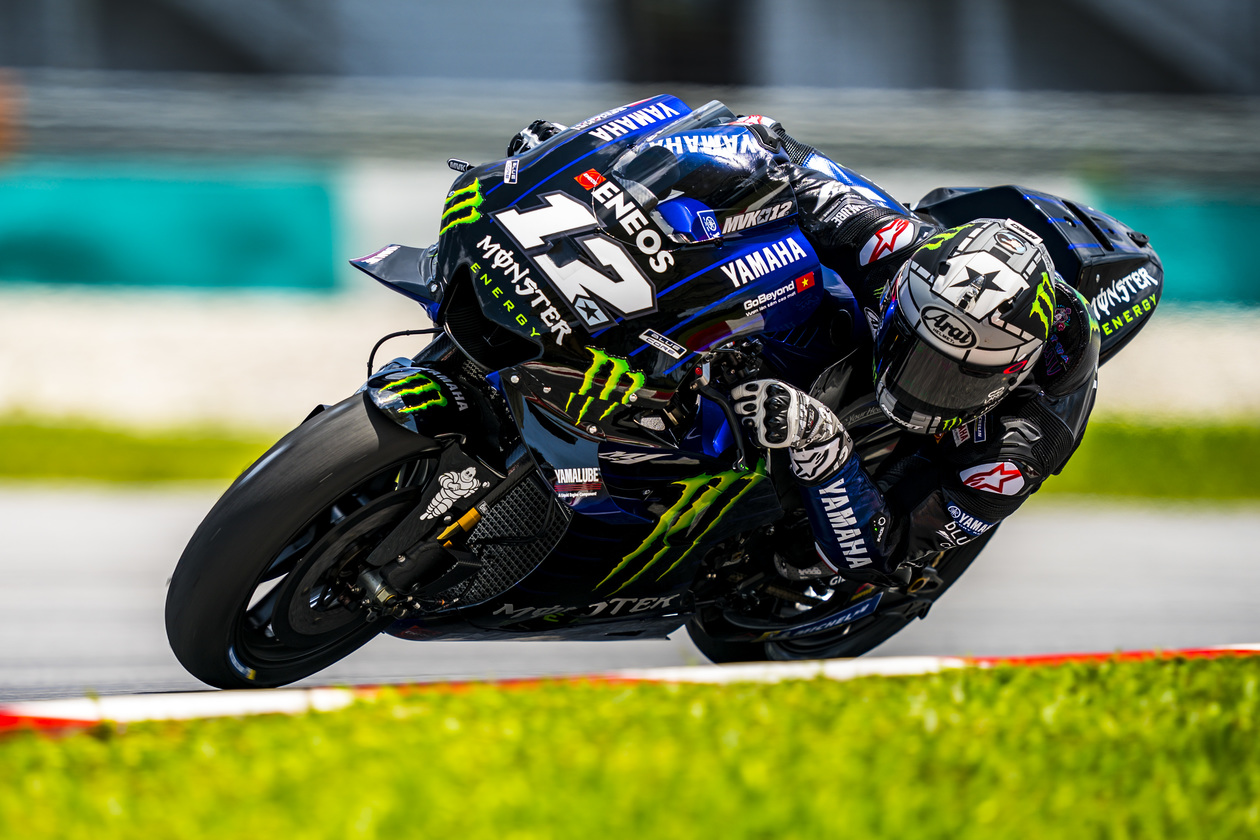 Twelve riders posted times under 2 minutes compare to just four on day one test.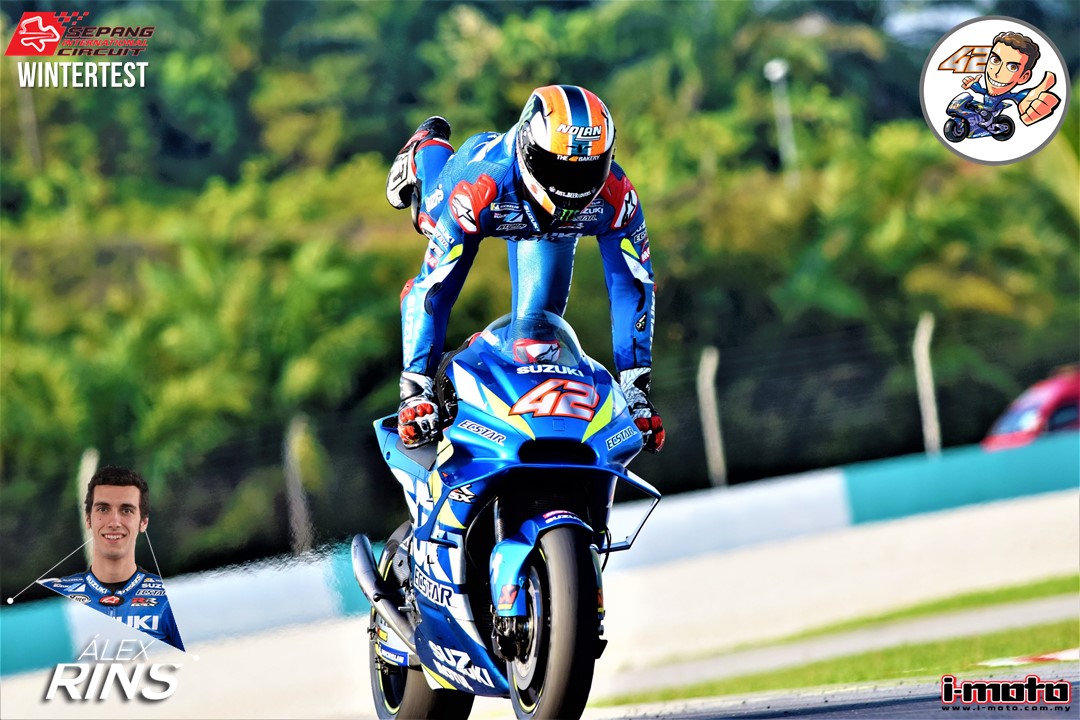 Valentino Rossi had positive pace and end up sixth on the second day test.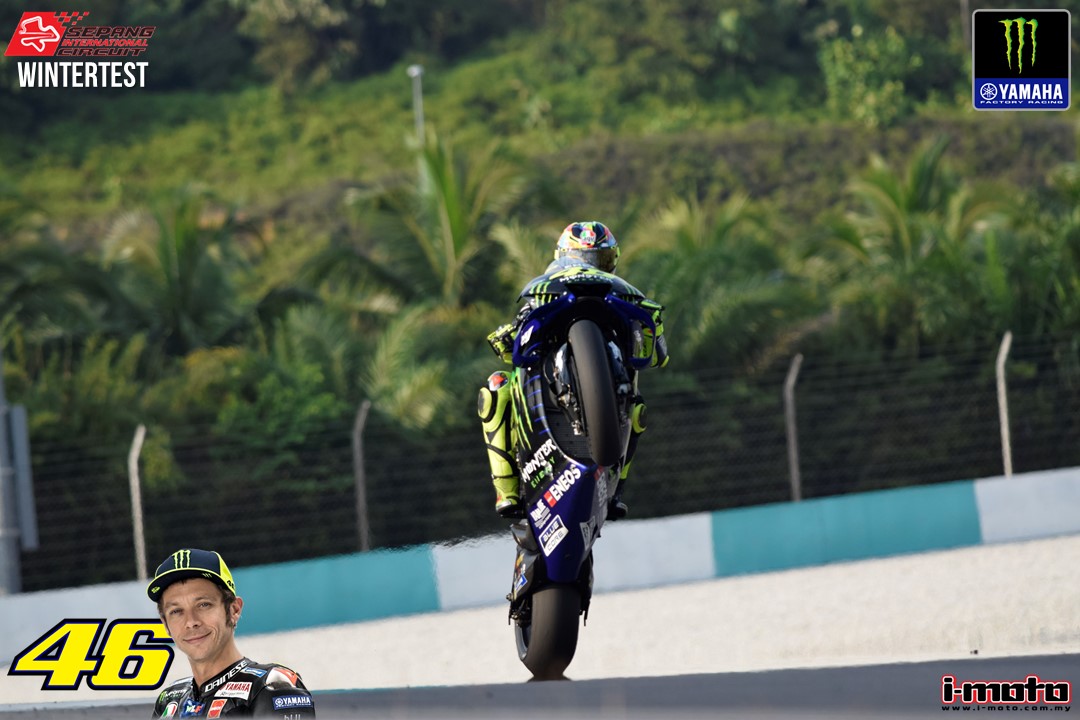 Fabio Quartararo (Petronas Yamaha SRT) in action
Red Bull KTM Factory Racing Johann Zarco posted the fastest time 1:59.973 was the best day one time among all the KTM's and the only one dip below 2 minute mark.
Hafizh Syahrin (26th). still getting adjusted to his machines and set-up in progress.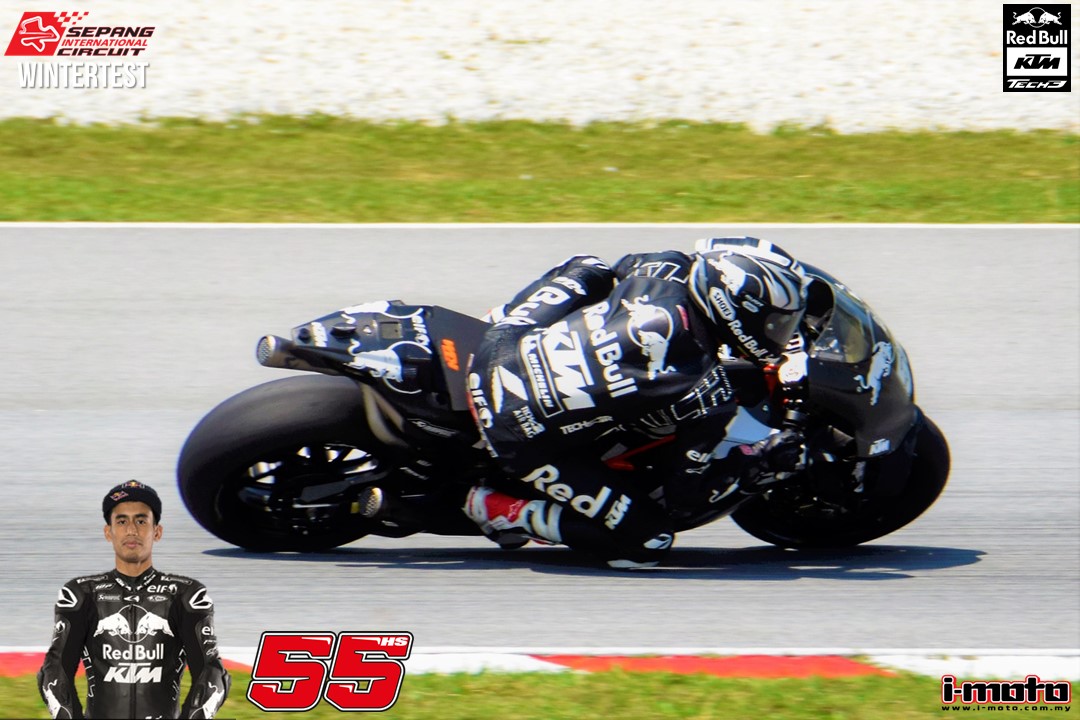 Sepang Test continues tomorrow at 10am local time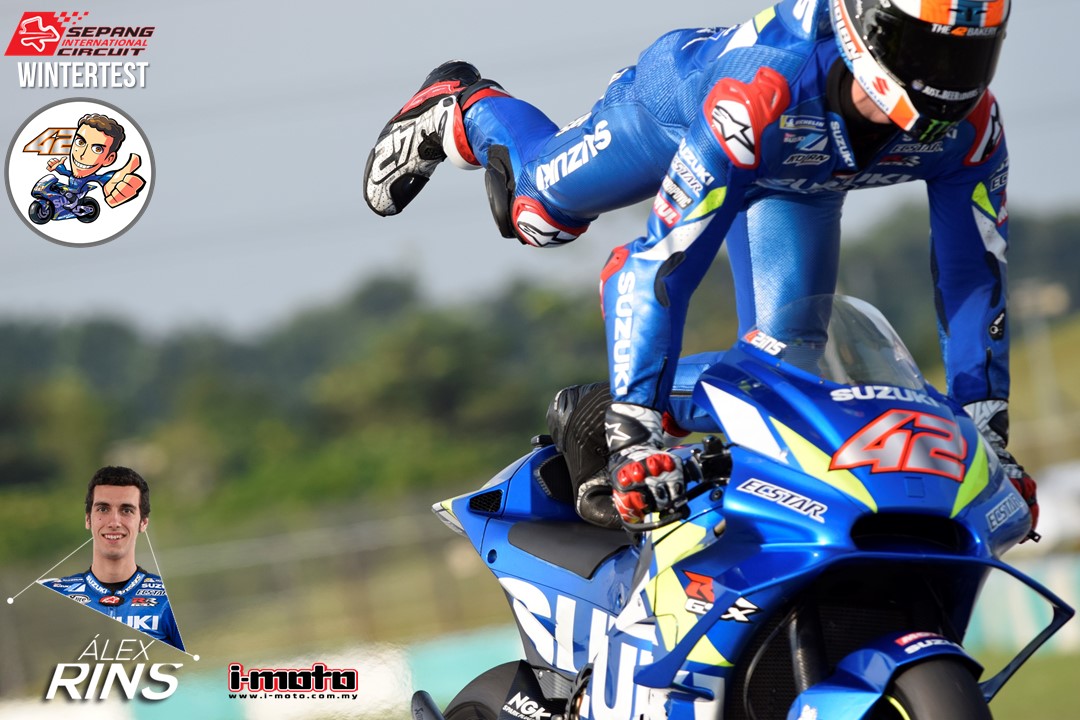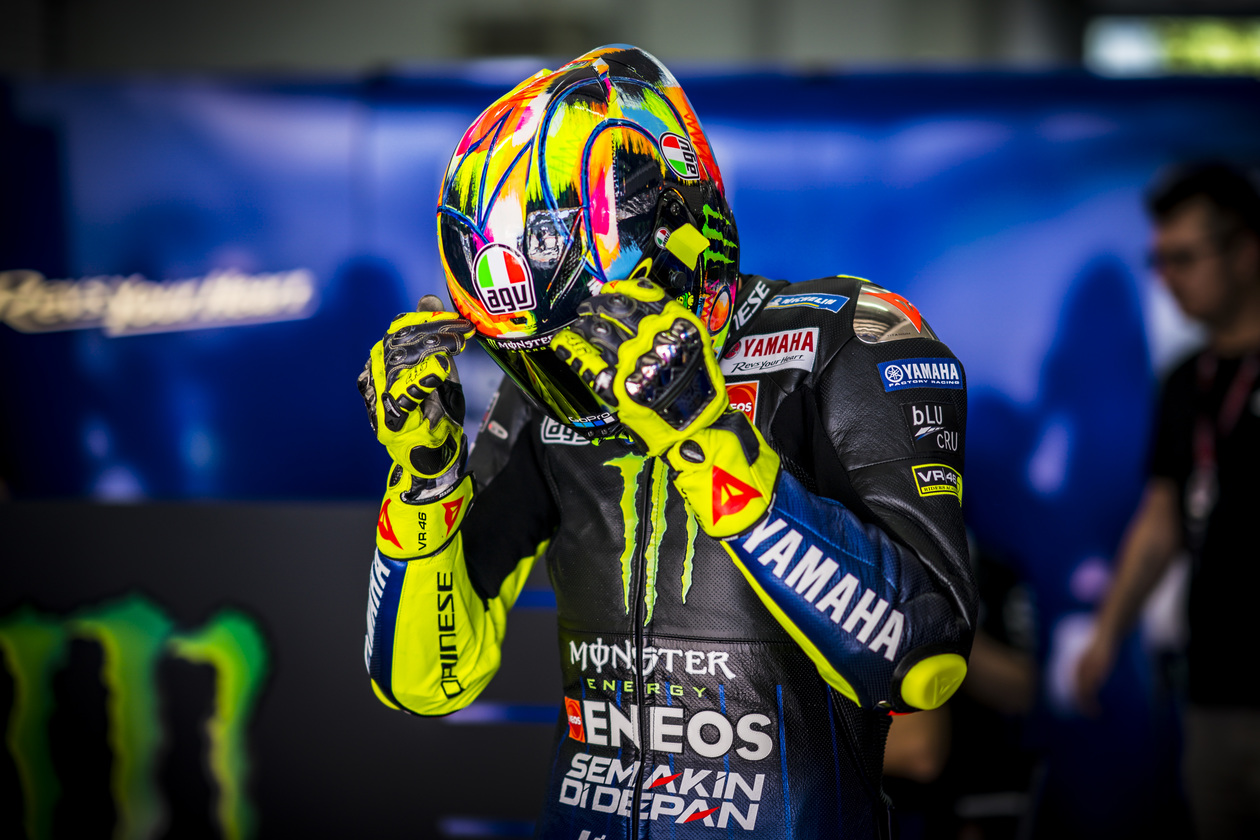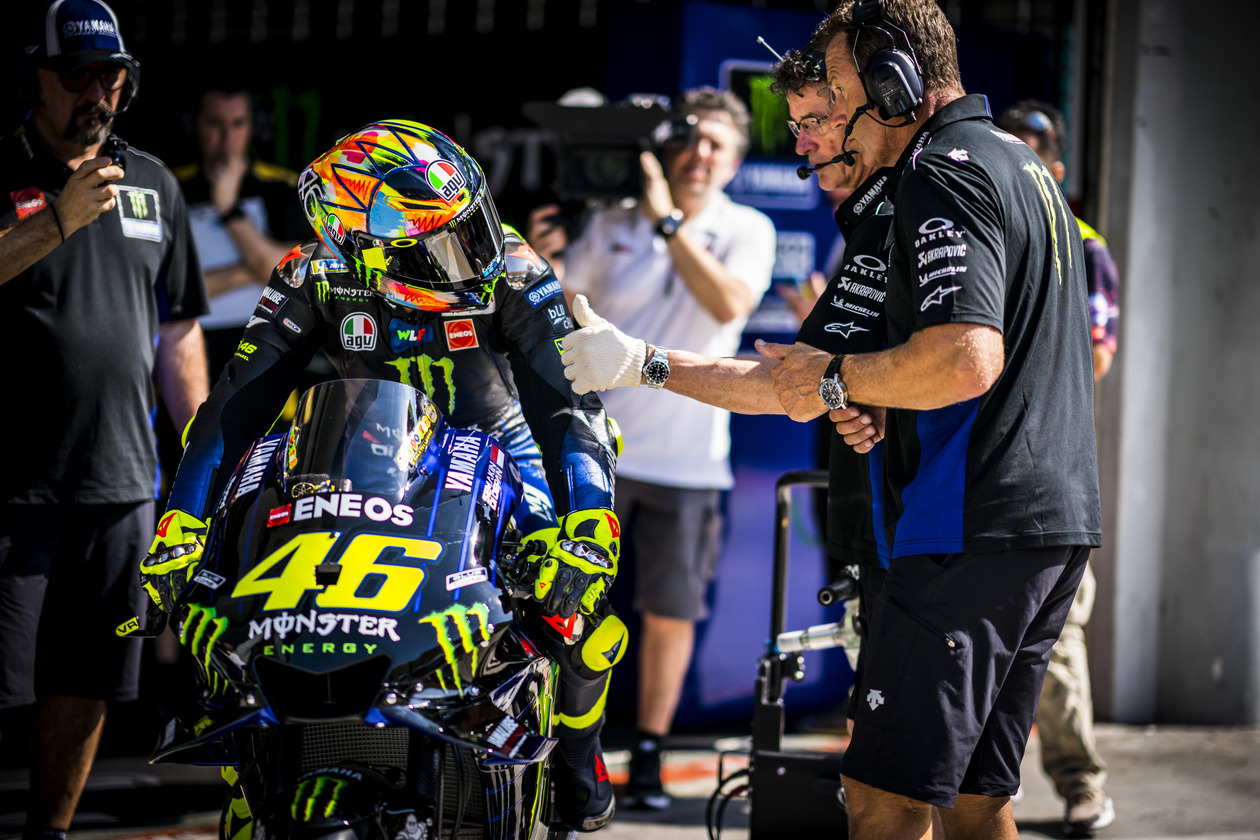 Pos Rider Team Fastest lap Lead. Gap Prev. Gap Laps Last lap
1 VIÑALES, Maverick Monster Energy Yamaha MotoGP 1:58.897 62 / 63
2 RINS, Alex Team SUZUKI ECSTAR 1:59.424 0.527 0.527 58 / 61
3 MILLER, Jack Alma Pramac Racing 1:59.517 0.620 0.093 48 / 49
4 DOVIZIOSO, Andrea Mission Winnow Ducati 1:59.562 0.665 0.045 19 / 60
5 CRUTCHLOW, Cal LCR Honda CASTROL 1:59.566 0.669 0.004 14 / 53
6 ROSSI, Valentino Monster Energy Yamaha MotoGP 1:59.625 0.728 0.059 8 / 51
7 RABAT, Tito Reale Avintia Racing 1:59.664 0.767 0.039 74 / 75
8 MARQUEZ, Marc Repsol Honda Team 1:59.790 0.893 0.126 5 / 37
9 PETRUCCI, Danilo Mission Winnow Ducati 1:59.845 0.948 0.055 11 / 65
10 NAKAGAMI, Takaaki LCR Honda IDEMITSU 1:59.966 1.069 0.121 57 / 60
11 ZARCO, Johann Red Bull KTM Factory Racing 1:59.973 1.076 0.007 56 / 58
12 BAGNAIA, Francesco Alma Pramac Racing 1:59.995 1.098 0.022 51 / 52
13 ESPARGARO, Aleix Aprilia Racing Team Gresini 2:00.101 1.204 0.106 9 / 54
14 QUARTARARO, Fabio Petronas Yamaha SRT 2:00.108 1.211 0.007 11 / 58
15 MORBIDELLI, Franco Petronas Yamaha SRT 2:00.151 1.254 0.043 56 / 58
16 BRADL, Stefan Honda Test Team 2:00.230 1.333 0.079 25 / 59
17 ESPARGARO, Pol Red Bull KTM Factory Racing 2:00.305 1.408 0.075 66 / 67
18 IANNONE, Andrea Aprilia Racing Team Gresini 2:00.510 1.613 0.205 21 / 39
19 KALLIO, Mika Red Bull KTM Factory Racing Test Team 2:00.523 1.626 0.013 4 / 41
20 OLIVEIRA, Miguel KTM Tech 3 Racing 2:00.672 1.775 0.149 7 / 61
21 MIR, Joan Team SUZUKI ECSTAR 2:00.876 1.979 0.204 17 / 64
22 ABRAHAM, Karel Reale Avintia Racing 2:01.245 2.348 0.369 9 / 56
23 TEST 1, Yamaha Yamaha Test Team 2:01.406 2.509 0.161 15 / 42
24 GUINTOLI, Sylvain Suzuki Test Team 2:01.654 2.757 0.248 3 / 45
25 SYAHRIN, Hafizh KTM Tech 3 Racing 2:01.859 2.962 0.205 39 / 53
26 TEST 2, Yamaha Yamaha Test Team 2:02.989 4.092 1.130 8 / 16
27 TSUDA, Takuya Suzuki Test Team 2:03.276 4.379 0.287 17 / 22
NC SMITH, Bradley Aprilia Racing Factory Team