SEPANG TEST: MARQUEZ FASTEST DAY ONE!
Repsol Honda's Marc Marquez, who is still recovering from left shoulder injury still posted the fastest time on first day of official 2019 MotoGP testing at Sepang International Circuit in Malaysia with a time of 1:59.621, despite only riding till 14:00 Local Time and completed 29 laps, On the 26th lap, Marquez moved to the top of the time sheets, 0.259s ahead of second-placed Team Suzuki Estar rider Alex Rins. By ending early, Marquez was able to undergo further physiotherapy on his shoulder and rest ahead of day two at the Sepang Test. Official Test Rider Stefan Bradl continued aboard the RC213V, completing 61 laps and ending day one in ninth place.ahead of Alex Rins of Suzuki Estar.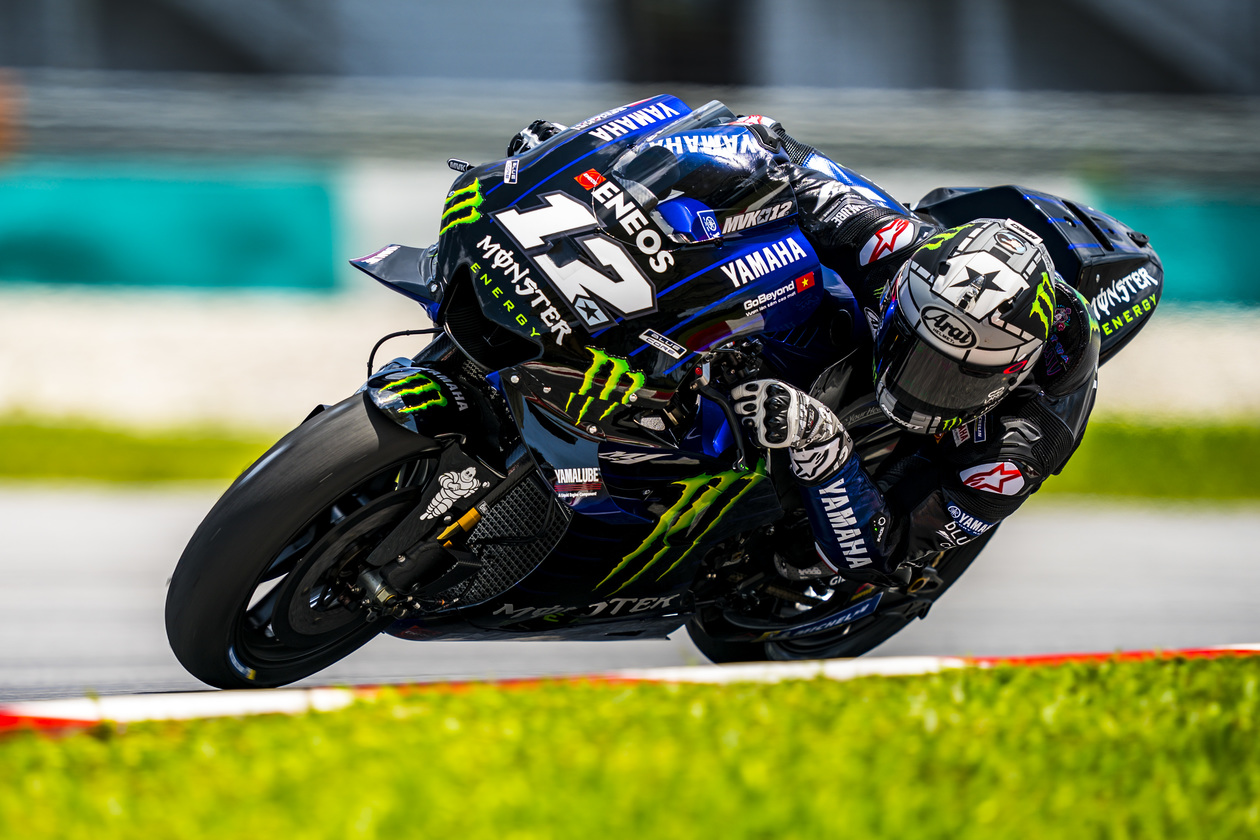 The determine YZR-M1 Monster Energy Yamaha of Maverick Vinales, was 0.316 behind in third position of the day's test, giving some indications that Yamaha is progressively making a strong comeback. Next was a surprising, Reale Avintia Racing's Tito Rabat 1:59.983 as fastest Ducati ahead of Danilo Petrucci, Mission Winnow Ducati and sixth was Monster Energy Yamaha, Valentino Rossi posted his best lap time 2:00.054.
There was 26 riders on the grid including test riders Jonas Folger, Katsuyuki Nakasuga and Kohta Nozane, only Marc Marquez's new team mate Jorge Lorenzo was not present at the Sepang test as Lorenzo was still recovering from injury sustained a few weeks back.
While Petronas Yamaha Sepang Racing Team (SRT) debuts for the first time at its home circuit! Franco Morbidelli took 12th with a time of 2:00.460. Franco's team mate and rookie Fabio Quartararo took 18th position with 2:00.985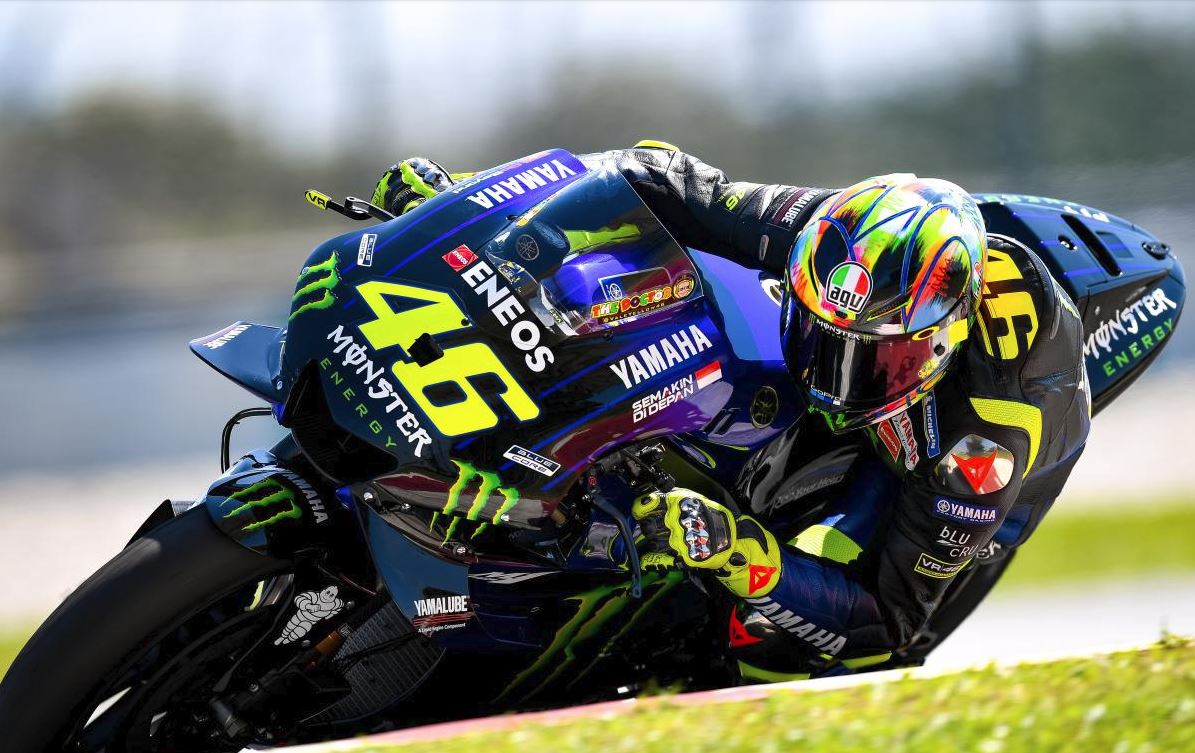 Franco Morbidelli (Petronas Yamaha SRT) in action
Fabio Quartararo (Petronas Yamaha SRT) in action
Red Bull KTM Factory Racing Pol Espargaro posted the fastest time 2:00.313 was the best day one time among all the KTM's. KTM Tech 3 rookie Miguel Olivera got ahead of Johann Zarco (20th) and Hafizh Syahrin (26th). KTM riders still getting adjusted to their new machines and set-up in progress.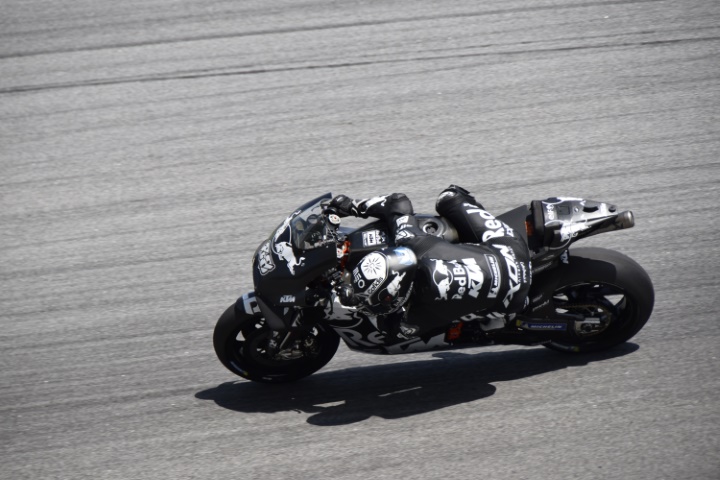 Sepang Test continues tomorrow at 10am local time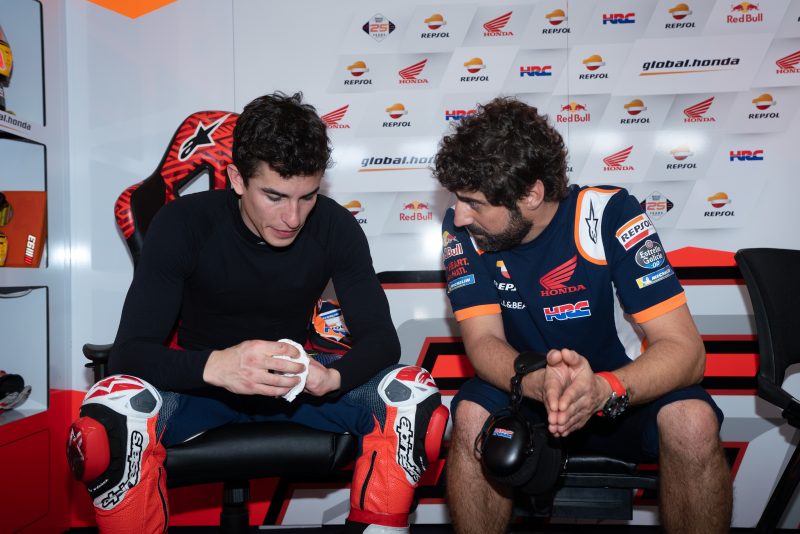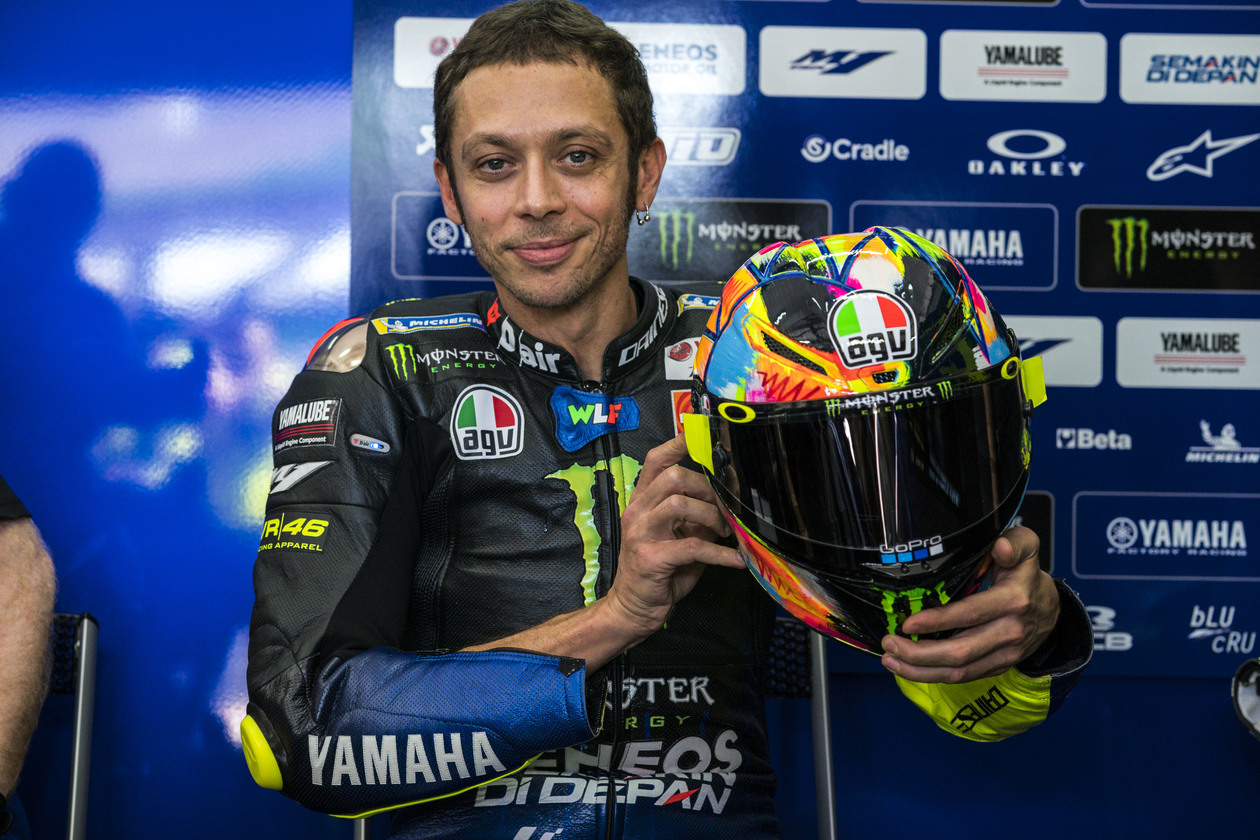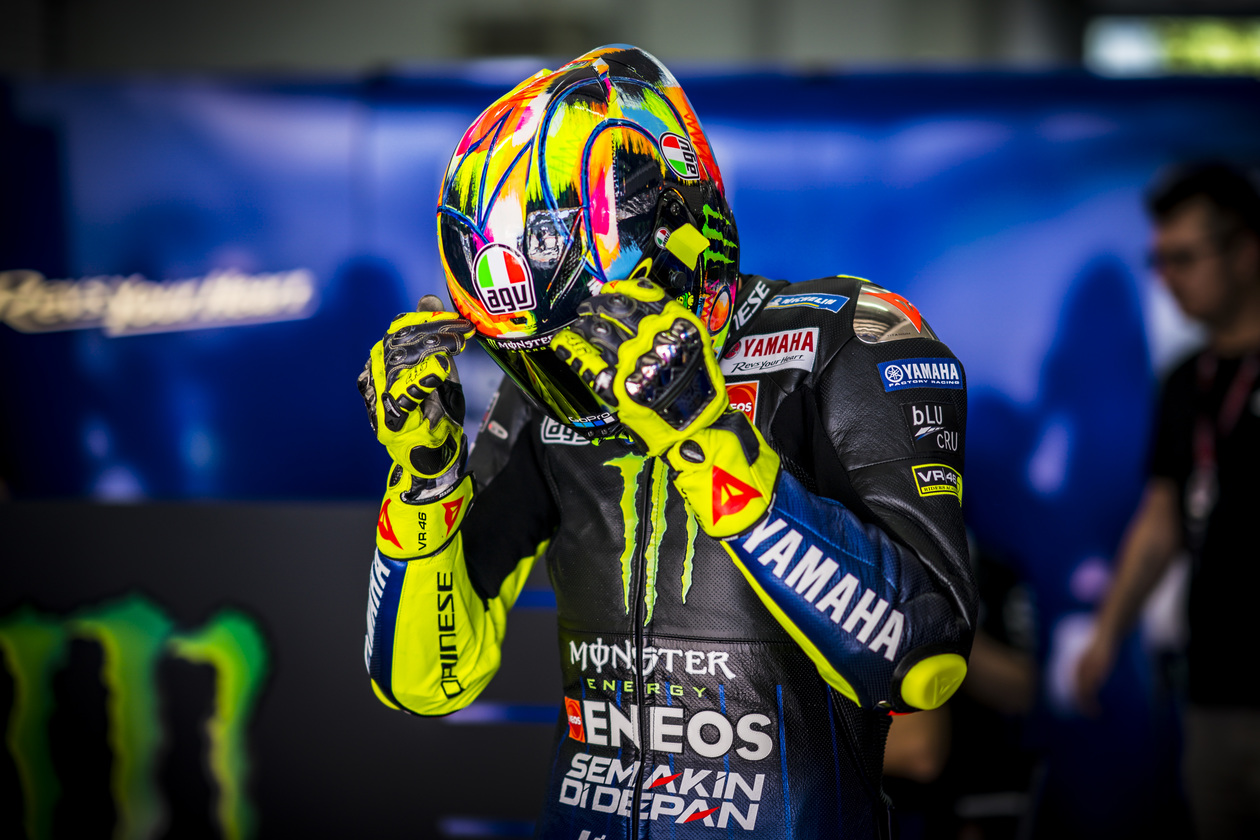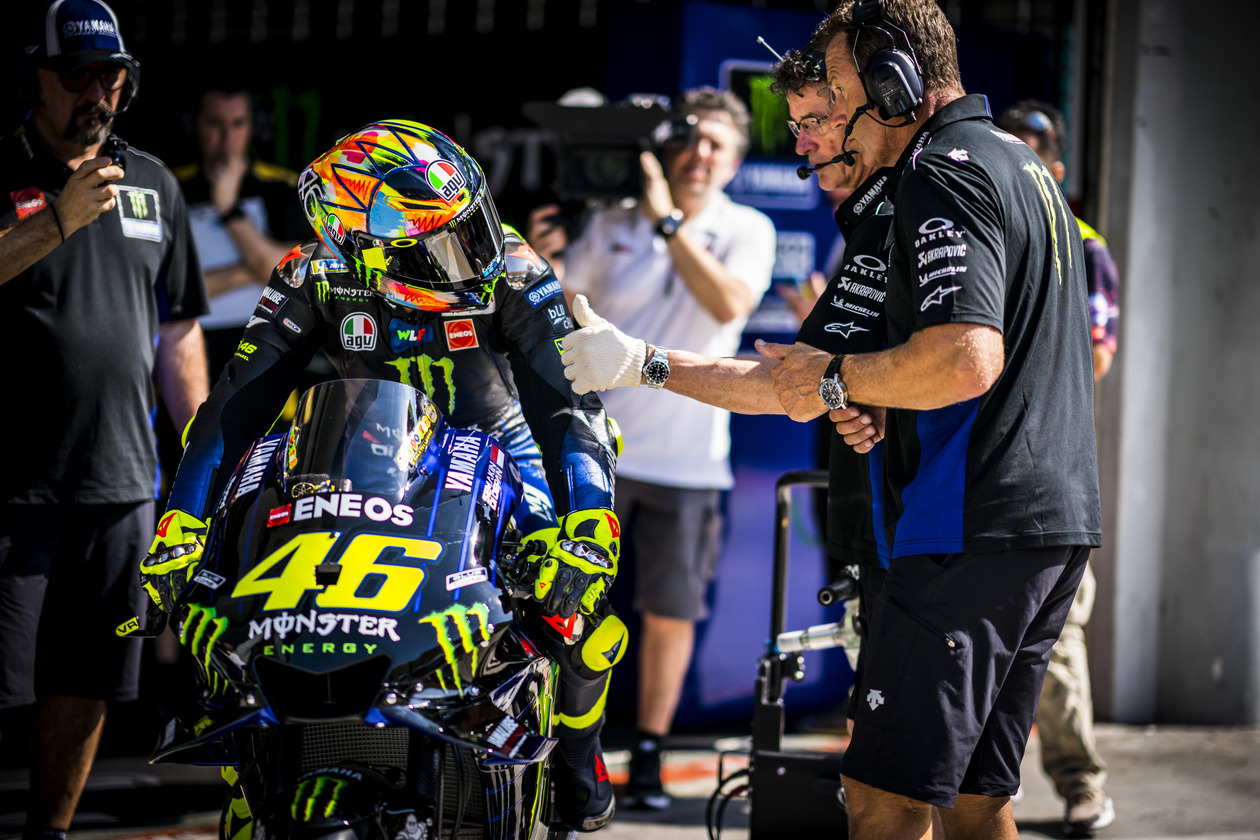 Pos Rider Team Fastest lap Lead. Gap Prev. Gap Laps Last lap
1 MARQUEZ, Marc Repsol Honda Team 1:59.621 26 / 29
2 RINS, Alex Team SUZUKI ECSTAR 1:59.880 0.259 0.259 25 / 61
3 VIÑALES, Maverick Monster Energy Yamaha MotoGP 1:59.937 0.316 0.057 28 / 63
4 RABAT, Tito Reale Avintia Racing 1:59.983 0.362 0.046 58 / 59
5 PETRUCCI, Danilo Mission Winnow Ducati 2:00.051 0.430 0.068 8 / 54
6 ROSSI, Valentino Monster Energy Yamaha MotoGP 2:00.054 0.433 0.003 22 / 56
7 NAKAGAMI, Takaaki LCR Honda IDEMITSU 2:00.158 0.537 0.104 54 / 55
8 DOVIZIOSO, Andrea Mission Winnow Ducati 2:00.197 0.576 0.039 17 / 49
9 BRADL, Stefan Honda Test Team 2:00.214 0.593 0.017 41 / 61
10 ESPARGARO, Pol Red Bull KTM Factory Racing 2:00.313 0.692 0.099 3 / 44
11 MILLER, Jack Alma Pramac Racing 2:00.383 0.762 0.070 26 / 51
12 MORBIDELLI, Franco Petronas Yamaha SRT 2:00.460 0.839 0.077 58 / 60
13 ESPARGARO, Aleix Aprilia Racing Team Gresini 2:00.602 0.981 0.142 51 / 55
14 CRUTCHLOW, Cal LCR Honda CASTROL 2:00.681 1.060 0.079 24 / 51
15 BAGNAIA, Francesco Alma Pramac Racing 2:00.694 1.073 0.013 25 / 49
16 OLIVEIRA, Miguel KTM Tech 3 Racing 2:00.902 1.281 0.208 58 / 59
17 TEST 1, Yamaha Yamaha Test Team 2:00.965 1.344 0.063 54 / 55
18 QUARTARARO, Fabio Petronas Yamaha SRT 2:00.985 1.364 0.020 45 / 65
19 KALLIO, Mika Red Bull KTM Factory Racing Test Team 2:01.054 1.433 0.069 4 / 20
20 ZARCO, Johann Red Bull KTM Factory Racing 2:01.121 1.500 0.067 53 / 61
21 IANNONE, Andrea Aprilia Racing Team Gresini 2:01.249 1.628 0.128 35 / 36
22 GUINTOLI, Sylvain Suzuki Test Team 2:01.286 1.665 0.037 14 / 58
23 MIR, Joan Team SUZUKI ECSTAR 2:01.432 1.811 0.146 24 / 55
24 ABRAHAM, Karel Reale Avintia Racing 2:01.627 2.006 0.195 25 / 45
25 TEST 2, Yamaha Yamaha Test Team 2:01.736 2.115 0.109 11 / 45
26 SYAHRIN, Hafizh KTM Tech 3 Racing 2:01.853 2.232 0.117 48 / 49
NC SMITH, Bradley Aprilia Racing Factory Team
NC TSUDA, Takuya Suzuki Test Team